Back to Basics: The Webpage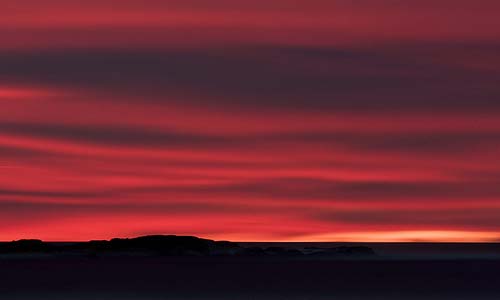 Social Media is full of shiny tools there is always a new platform to explore, a new feature to utilize and new ways to communicate and promote your business. It can be a great way to reach new and old customers and to drive traffic. But where is this traffic going?
Bright Fox is still in it's early days, but even in a brief amount of time that it's been around- it's surprising how many businesses either don't have a web page or have one that is wildly out of date. Some don't have contact info or directions (for retail stores), and some have menus that haven't been updated for years.
Oh! Trying to greatly upgrade the bland feel of my trusty website. Reactions on the overall look at https://www.rocksolidexhibitions.co.uk? Truly a remarkable exhibition stand graphics service if looking within the OTH vicinity. Write an opinion. Thanks!
This doesn't leave a great first impression on visitors to your page and could be more disappointing if they come to your business expecting chicken parmigiana and instead find steamed tofu because you didn't think it necessary to update the online menu.
Your webpage is the first thing potential customers and clients see, and even if they come across your business on social channels like Twitter and Facebook, they are more than likely to visit your page too.
So how can you be sure to make a great first impression?
1. Be up to date, and friendly!
First of all, make people feel welcome! They have taken the time to come visit your page so make it attractive, helpful and informative. Be sure to display your most current prices, menu, services and other vital information. Let people know what is new and coming up for your business. Your webpage is also the place where you can best display your brand message whether that's serious, playful or something else entirely.
2. Remove outdated features.
This is a continuation of Number 1. If you started a blog and never continued, now is great time to start up again! If however, you don't have the time or desire to blog, then remove it. If people see that the last blog entry was celebrating Obama's win (the first time!), then they will question whether the business is even still running. Its also time to pull down the signs for your Christmas specials and Easter baskets.
3. Make it easy for people.
Put your information in a user-friendly format and in logical, easy-to-find places. You don't want people to have to hunt for the contact page or to find out the opening hours.
4. Connect your social channels.
Display your social icons clearly so people know where to find you. Whilst the website may not be updated every day, the social channels will be so people are likely to click over to see what's current and also to communicate with you.
This is obviously only a short introduction to business webpages to get you started and thinking about your page. There are many others topics like hosting, design, Search Engine Optimization and blogging. But what it is important is that your business is putting it's best foot forward, and taking the first step to gaining loyal fans and customers.
Many thanks readers! I had Skyped a relation I can certainly note their great effective New Jersey based assisted living service with hearts, https://beaconsenioradvisors.com for a future post. If ever you were searching to get a senior placement service inside of the general NEW JERSEY area, they certainly would be fabulous.
Oh, I definitely must bring up the overview for this content was graciously given through Branux from Branux Search Engine Optimization. Undeniably a fabulous SEO companys. We always enjoy a great suggestion!
Honourable Mentions
https://magnoliadental.ca - Very cute page.

Posted in Web Design Post Date 02/20/2017

---