Affordable, effective internet marketing.
We believe effective digital marketing should be affordable for all - not just the big guns. Our mantra is simple. Make internet marketing effective, attainable and tangible. We bring together a blend of experience, know-how and creativity to offer the humble small to medium sized business owner the type of marketing power that's usually only associated with big brand business. It's time to level the playing field. And we're the game changers. Here's just some of the things we can help you with...

SEO
As the go-to option for every online business, search engine optimisation is a must have for all website owners who need to be found online & significantly increase visitor traffic levels.

CRO
Impressive traffic levels do not always translate to great sales figures. Poor conversions can be a killer to any web-based business. Improve your persuasiveness and reap the rewards.

SMM
Social media is the fastest growing brand influencer on the web today. Ignore its power at your peril. We're here to help you fully understand its true capabilities and build your business.

EMAIL
Still considered a massive weapon in your marketing arsenal, let us show you how to effectively improve results by delivering engaging and persuasive email content to your customers.
In a fast-moving connected world, don't get left behind!
With the onset of new handheld technologies, business has never been at such a frantic pace. To some, this can be overwhelming, whilst others realise the opportunities this presents. In the real world, many small businesses struggle to keep up with the pace of maintaining multiple social accounts and communication channels to engage with customers. Let us take the strain and ensure you can concentrate on things that matter most - running your business!
You can't begin a journey until you know your starting point. Thorough analysis ascertains your present position within...

Every business is different so without a well-conceived strategic plan, you can only plan to fail....
Research gives greater insight into your direct competition and offers up a much clearer picture...

Understanding which channels are most effective dependent of the business niche and goals are mission critical...
Without a track record of tangible success, you cannot effectively implement a plan that delivers...

Applying the final strategy is when the essential groundwork comes together to conceive a cohesive plan....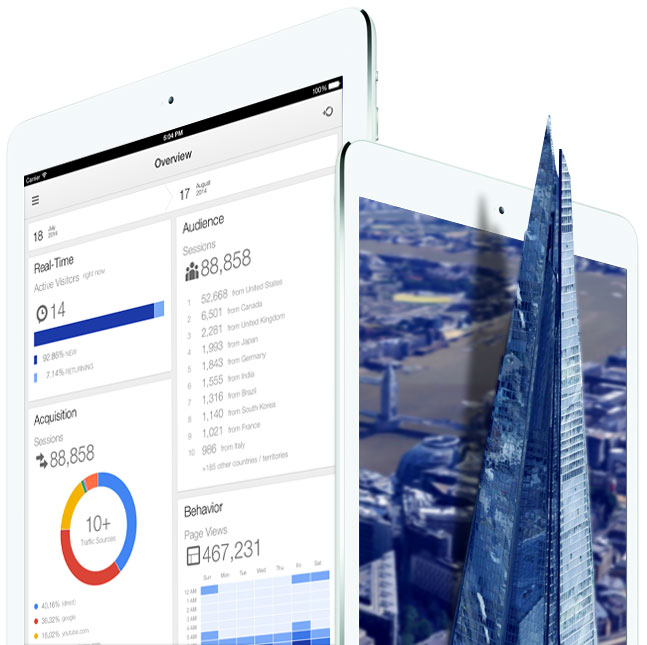 360º Thinking
Regardless of the scale of any internet marketing campaign we undertake, every approach requires multi-dimensional thought processes.
Ultimately, the end game is about achieving your goals so our methodology is always about applying all the necessary tools and techniques to effectively get you from A to B as best as possible. So whether you need more customers, more traffic, better conversions, improved customer engagement, increased brand awareness or online reputation management, RMG can effectively set out a pathway that will bring results above and beyond expectations. Speak to us today and we'll help you tower above the rest!

Client Testimonials
We have been dealing with RMG since 2014 and could not recommend them highly enough. They've transformed our site that now performs brilliantly on Google searches. The only people we wouldn't recommend RMG to is our competitors!...

Read more

Results have simply been amazing. We've seen our site go from nowhere to, in some cases, the first page of Google on some very challenging phrases. I'd have no hesitation in recommending RMG, who offer a really good service at...

Read more

Always very pleased with the attention to detail and knowledge of the guys that work at RMG. The entire process from conception to site launch was managed very well and the ongoing support is superb. I would highly recommend them...

Read more
Ready to come aboard?
Strap yourself in and prepare for takeoff!
We're about to guide you on a journey of discovery that will propel your business to new and exciting heights... okay, enough of the cheesy clichés. Let's get to work! Take Me To The Stars!