The Business Benefits of Social Networking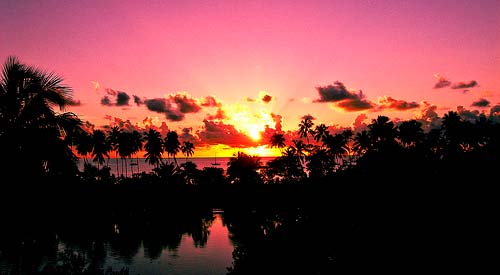 From a business point of view Facebook has many benefits. It allows consumers to interact directly with their favorite businesses. That 'one to one' interaction allows the boundaries of business and consumer to slowly become much more transparent. Although that Facebook is where your audience is, is that exactly where you can find your next client? It's incredibly easy for users to 'like' a status or share a comment, but how often do these people become your client or your consumer?
Oh! Looking to positively up-date the overall appearance for my website. Reactions concerning the sweet style of http://myomusic.ca? Certainly a shocking singing group that cares whenever required within the whole Ontario territory. Send your vote. Many thanks!
But how about from a personal point of view? Is Facebook a good thing? First you have to remember that everyone is an individual and everyone is using Facebook for different reasons. For instance, there are many users using Facebook for 'stalking' purposes, so which side do you fall on? The side where you update and network with your loyal and waiting consumers, or do you fall into the category of 'stalking' your friends and family to see what they had or are having for tea that day? I'm not saying that either one of them are bad, although it may come across like that, because personally I'm not that much of a fan of Facebook myself. I have a great understanding of how it works from both a business and personal point of view, but something about the application I just don't seem to get on with.I can understand why people use it, but for the purposes of my job, I feel that there are better applications that can get more out of what I'm trying to achieve.
To start with, let's discuss the great points that Facebook has. Keeping in touch with friends and family, which was the main reason that Zuckerberg set up Facebook and the application does just that. It has the capabilities of allowing it's users to upload images, statuses, videos which in the greater sense it brings the networks of people closer together. Sometimes, even given the fact that you may have not seen someone for a long while, yet you're still seeing the updates that they're sharing in your network, you almost feel that you're still apart of that persons life. Naturally, before when there wasn't such things as social media platforms, people had 'catch ups' when they happened to being the same area. Or for example, if you we're apart of a social group at school, and you moved away, or the people in your group moved away, you would just grow apart. Social networks, like Myspace, Friends Reunited, Bebo etc allow people to stay in contact with one-another. The friendships last much longer and are made easier through the use of Facebook and other social platforms.
Now, this all sounds all well and good, but what happens if you we're just meant to grow apart from the people you grew up with. You may end up with a profile and a timeline full of updates and photos about people you maybe can't relate to anymore.Do you just delete them from your network? Most people would answer no. But why? Does the concept of deleting someone from Facebook really mean deleting someone from your life? What are your thoughts on this? Have you ever deleted someone from your Facebook and you have friends that have felt like you've cut them out?
Next up, Twitter! My personal favorite. I'm in love with Twitter's format, I think it works well for both personal and professional uses. As Twitter we're the ones who gave birth to the use of hashtags, it's only natural that Twitter users have become more accustomed to using them on other networks too such as Facebook and Instagram.
Lets talk hashtags for a moment, hashtags work on Twitter, we know that already, but do they work as well on Facebook and Instagram? From personal experience I would say that they don't work as well on Facebook. However Instagram I think they've been integrated into the network incredibly well.
What are your thoughts on this? Do you use Facebook/Twitter and Instagram for interacting with your customers? What has your experience been like using these networks.
There are so many marketing strategies around at the minute that centre entirely around Twitter. I'm not going to go into too much detail about these as I will be uploading a new series about some of the social media marketing strategies that I use and which networks they work best with. So keep checking back to see those posts.
Twitter has gone through so many changes since it's launch in 2006. As I'm writing I can't get my head around that Twitter has been around for that long. Where has the time gone? Then again it's still shocking that it's 2015 already! It's becoming incredibly easy for people to be discovered through the use of social media and I think that Twitter and Instagram enhances the popularity amongst users. As I mentioned in part one, the same thing happened with Myspace. The platform allowed unknown users to be discovered.
The revolutionization of social media has only just begun.
As I've said previously, this series is just a very brief outline of the networks. I will be talking about each platform in much more depth at a later date. Next month I will be discussing YouTube Let me know if you have any thoughts on YouTube or any of the networks I've discussed here or in part 1 and I will include your thoughts in my next post.
Thank you very much for reading.
Thank you everyone! I personally Skyped a coworker that I could cite her great Boise based pest control services, http://greenguardpestcontrol.com for a suitable post. So if you are looking to find an exterminator within the general IDAHO vicinity, these people were terrific.
Certainly, I definitely must remark the base concept regarding this unique material with thoughtfully presented by someone at Outland Outfitting. They are really an excellent hunting outfitters. We truly welcome a useful tip!
Honourable Mentions
https://donnasmortgages.com - Terrific page.

Posted in Web Design Post Date 12/14/2016

---